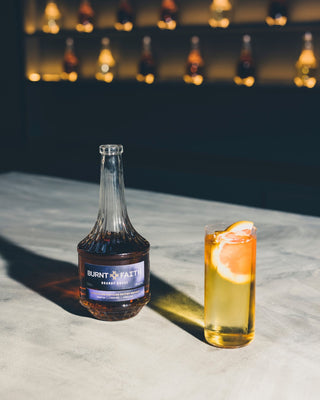 DIFFICULTY: REALLY EASY
The Brandy Highball is the ultimate refreshment, a long, light, low abv and low calorie drink.
HISTORY
Many believe the brandy highball came into being in England, in 1767 when soda water was invented by Joseph Priestley in Leeds. It is thought brandy was mixed first, before whisky became common.
INGREDIENTS
50ml Burnt Faith
Soda
Ice sphere or filled with ice
METHOD
Fill a tall glass with ice, pour in 50ml of Burnt Faith Brandy and then add soda water. Drop in a wedge of grapefruit to garnish. Stir gently to combine the flavours and serve.
HOW TO SERVE
Serve in a tall highball glass with a wedge of grapefruit.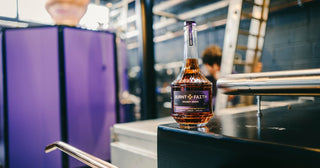 INTRODUCING
BURNT FAITH BRANDY BATCH 001