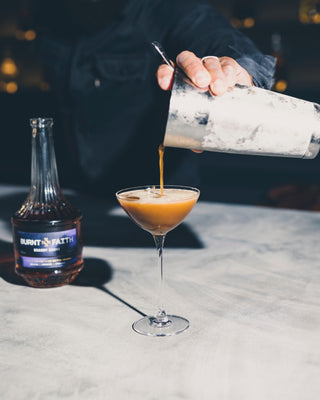 DIFFICULTY: EASYISH
This is one to shake you back into gear after a long day.
HISTORY
This cocktail is the invention of British bartender Dick Bradsell, invented in London's Soho. Legend goes Bradsell allegedly created the drink for Naomi Campbell or Kate Moss.
INGREDIENTS
50ml x Burnt Faith
25ml x Coffee Liqueur (we used Mr Black)
25ml x Freshly Brewed Espresso
METHOD
Add a handful of ice to a cocktail shaker, pour in 50ml of Burnt Faith Brandy, 25ml of Coffee Liqueur and 25ml of freshly brewed espresso. Shake until the outside of the cocktail shaker feels ice cold. Strain into a chilled coupe glass. Garnish with coffee beans if you like.
HOW TO SERVE
Serve in a Small Coupe glass and top with coffee beans (optional).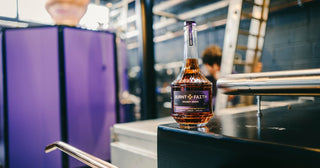 INTRODUCING
BURNT FAITH BRANDY BATCH 001