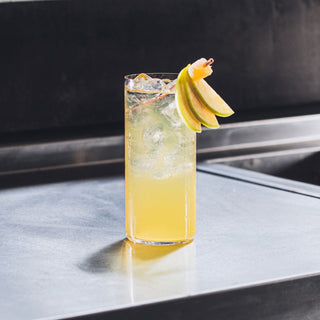 DIFFICULTY: REALLY EASY
A refreshing serve with a ginger kick.
INGREDIENTS
50ml Burnt Faith ​
50ml Cloudy Apple Juice
Dash of Bitters​
Cubed Ice ​
Ginger Ale ​
Wedge of Lemon or sliced apple
METHOD
Take a highball glass, add 50ml Burnt Faith, 50ml of Cloudy Apple Juice and a dash of bitters. Fill the glass with cubed ice and top with ginger ale. Garnish the serve with a wedge of lemon or an apple slice.
HOW TO SERVE
Serve in a Highball glass with a lemon wedge or sliced apple.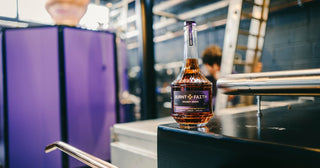 INTRODUCING
BURNT FAITH BRANDY BATCH 001