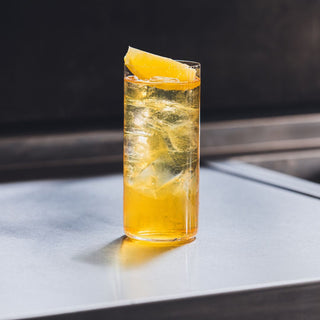 DIFFICULTY: EASYISH
Our signature Burnt Faith House punch.
INGREDIENTS
30ml Burnt Faith​
30ml Mount Gay Rum ​
30ml Cold Black Breakfast Tea​
15ml Lemon Juice​
15ml Crème de Peche​
15ml Sugar Syrup 
METHOD
Combine 30ml of Burnt Faith, 30ml of Mount Gay rum, 30ml of cold Tea,  15ml of Lemon Juice, 15ml Peach Liquor and 15ml of sugar syrup. ​
Shake and then strain into an ice filled Highball. Garnish with lemon zest or orange peel.
HOW TO SERVE
Serve in a Highball glass with a twist of orange peel or lemon zest.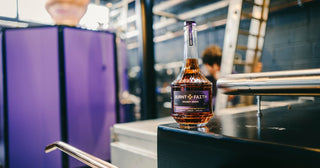 INTRODUCING
BURNT FAITH BRANDY BATCH 001